Accoutrements, Naval, Pattern 1901 - Fitting Instructions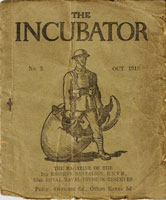 As is usual with FI's, these are all presented in PDF format. You'll need to use your browser's back key to return to Karkee Web after accessing them.
Note: Both 1901 and 1904 editions of RIFLE AND FIELD EXERCISES FOR HIS MAJESTY'S FLEET; Vol. I are known to have been produced. KW would love to see the relevant sections of these issues. Can any reader help?