Infantry Equipment, Australian Pattern Fitting Instructions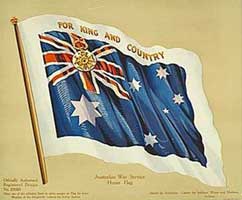 The Australian contingent of the Karkee Web Research Team has diligently researched the question of Fitting Instructions for this pattern. We, as a team, are confident that no such Fitting Instructions specific to Infantry Equipment, Australian Pattern (Leather) were produced. This pattern is close enough to W.E. Patt. '08 that the Fitting Instructions for that pattern were sufficient.
However - anyone who has ever researched ANYTHING to do with the British and Empire military bureaucracy quickly learns to never make categorical assertions. If anyone turns up a copy of this non-existent document, please send a copy to Karkee Web.