Web Equipment Pattern 1908 - Territorial Force Variants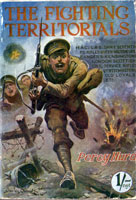 Within four months of the outbreak of hostilities, the Second Anglo-Boer War, 1899-1902, saw almost all Regular Army units deployed overseas. The entire pool of reserve manpower had been exhausted in under a year, as it had never been considered that Volunteer Battalions would serve overseas. In the event, many Volunteers served in South Africa, including Yeomanry volunteers who were formed into the Imperial Yeomanry. Looking to the future, Richard Haldane, the Liberal Secretary of State for War (1905-1912) initiated what were known as the "Haldane Reforms" of the British Army.
The Territorial and Reserve Forces Act of 1907 reformed the auxiliary forces, transferring the existing Volunteer Battalions and Yeomanry units into a new Territorial Force (TF). The Militia was disbanded and formed into the Special Reserve.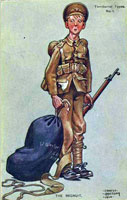 W.E. Patt. '08 - Territorial Force Variants
: